Thanks to the endless list of rom coms available to us, when daydreaming about your upcoming experience of finding your wedding dress you are likely to envisage yourself surrounded by your best group of gals, popping a bottle of bubbly because you've found the dress and everyone agrees – it's the one. Luckily for many of us, the reality really isn't very far from this romanticized version. However, there is one teeny tiny (actually very important) detail that can really make all the difference between an enjoyable experience and one that has you pulling your hair out and really considering the possibility of elopement. That detail is – who should I be bringing dress shopping with me?
Luckily, we have a lot of experience in this area .. and we mean a lot. We have seen it all. From brides braving it and coming in alone, to brides bringing everyone from their best friend to their neighbours cousins' girlfriend. There really is no right or wrong amount of people to bring, and it ultimately depends on your personality. However – we have certainly seen enough in our time to pretty confidently make suggestions as to what number of people, and which people, it might be best to bring.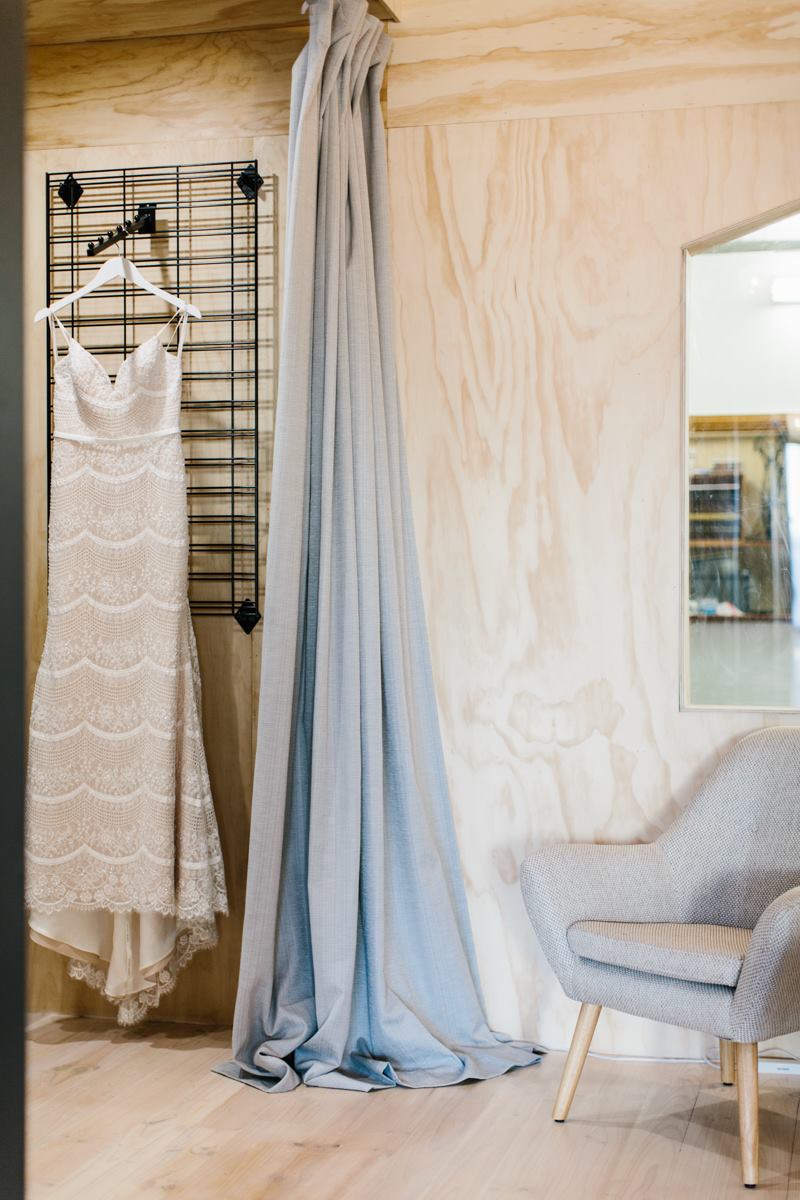 Of course, none of us like to make any of our friends feel left out or undervalued. However, with bride tribes often ranging up to 6 or more, there has to be a line drawn somewhere. We certainly don't mean to be the party pooper drawing lines left right and centre, but there are a few points we think you may need to hear before you make the call.
It's very simple really – more people means more opinions. We all love to get a second (or third) opinion when making decisions, but a fourth, fifth and sixth? Not always necessary. The more people you bring the more opinions you will be hearing – and trust us when we say that if you tend to be a bit indecisive, it is only going to make your decision that much harder. Your style is unique and while your nearest and dearest may have the best intentions at heart, not all will get it. Its very possible that you might find yourself falling in love with a gown, only to have not all your friends agree on it. In this scenario – and we cannot stress this enough – it is absolutely 100% about how YOU feel in the dress.
Essentially, we really encourage you to only bring along the people whose opinions matter to you the most. Try to bring along that friend who you know will give you an honest opinion based on what dress is genuinely you, even if its not typically their taste. The friend who will value how a gown makes YOU feel.
If you are concerned about hurting people's feelings by leaving them out of the dress process, perhaps you could consider other areas of your wedding planning where you can involve them. Or include them through the use of FaceTime during your appointment. Or consider involving them once you have chosen your gown, by giving them a sneak preview.