When looking for modern wedding dresses in Adelaide you may be drawn to the plethora of information online about modern weddings. A lot of websites, blogs and social media platforms speak to and call for modern brides – but what does 'modern bride' really mean? Well, we believe that for some brides it can mean breaking away from traditional ideas of a wedding dress and boldly personalizing your outfit with an alternative style. Or for those fashion forward types, it may be ensuring your outfit is of the latest style.
So we decided to share our own thoughts on modern styles and have put together a list of our 5 favourite styles for the modern bride. From pants to sustainable fashion, to bold modern statements, we have found the styles we are loving for 2019.
1. PANTS
Only in the last century has it become socially acceptable for women to wear pants, beginning with bloomers and making strides towards women's pantsuits. However, when it comes to formal events the norm can still be very much focused on dresses and skirts. For those who don't typically dress this way, searching for a wedding outfit can be a daunting and uncomfortable experience – you can't feel at your best when you just don't feel like you. This is where we say hallelujah for pants!
Whether it be a bold power suit, a jumpsuit or flowing silk pants paired with a dazzling sequin top, there is SO much we can do with pants.  And of course, for those who can't stop at one and are looking for two outfits for their big day, pants are the perfect way to jazz up your after party *ahem, reception* look. Of course, pants already feature in our showroom, but the good news does not stop there because we plan to have some serious fun with jumpsuits in our next collection!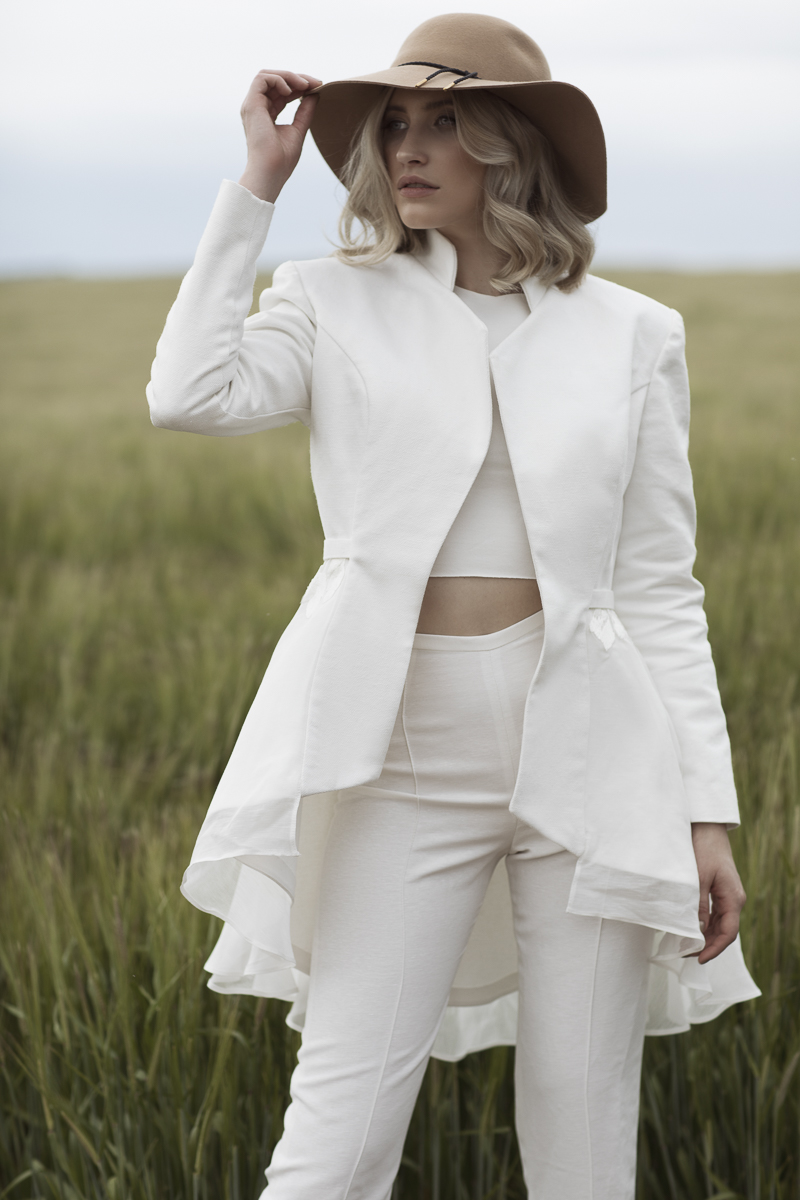 2. SLEEK AND SIMPLE
Whilst on one end we have the traditional princess gown and on the other we have the modern pantsuit, what can we find in the middle? Well for the brides to be who want something as eye catching as a princess gown without the fuss – enter the simple and sleek slip dress.
Alas! Do not be fooled, simple does not mean boring. There is SO much fun to be had with a slip gown! Drama can be added to the figure-hugging gown through plunging necklines, cowl necks, halter tops, two-pieces, sleeves, jackets, capes and trains. As Lindsey Lohan so famously told us in our favourite early 2000s chick flick 'Mean Girls' – the limit does not exist.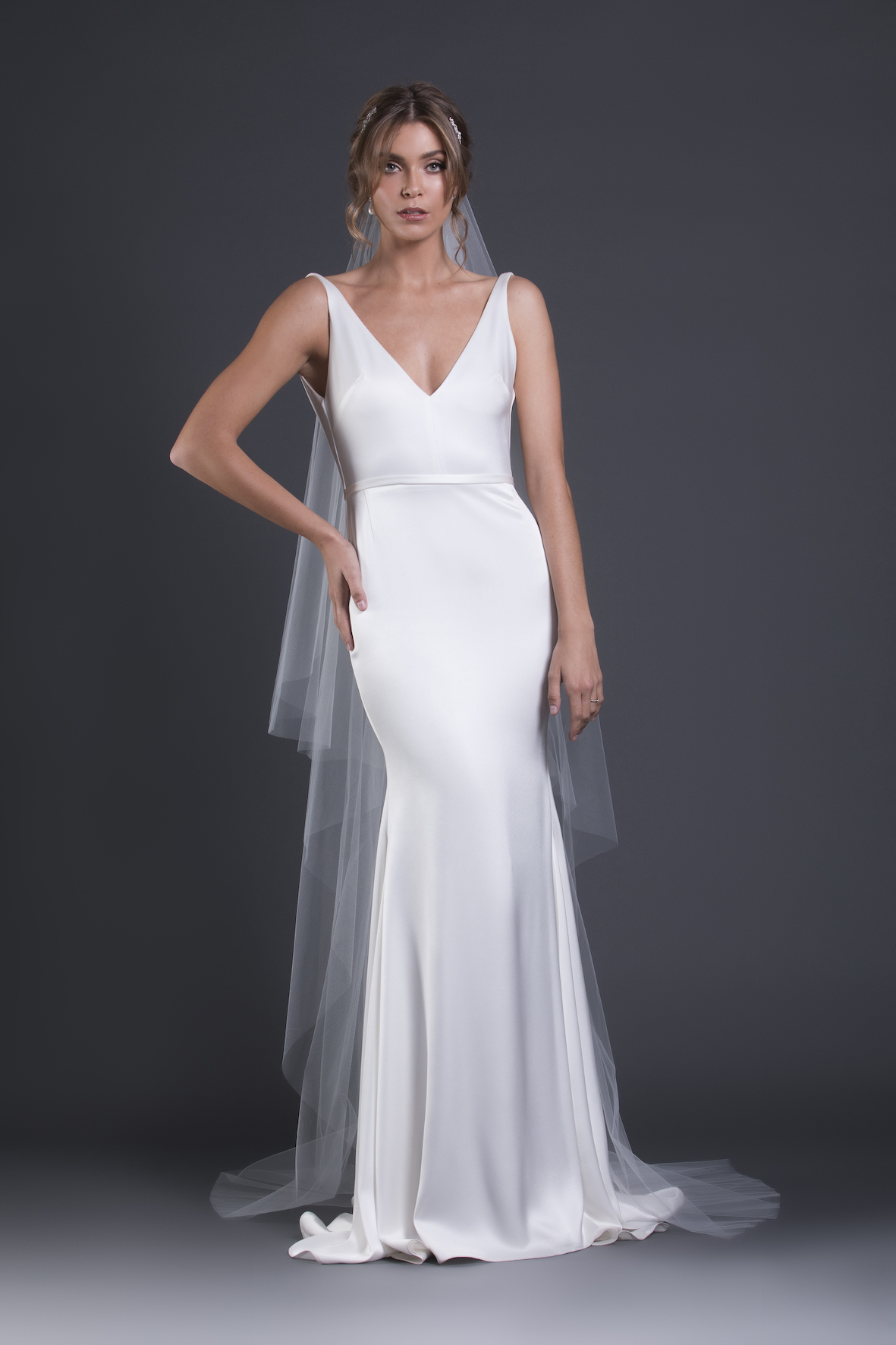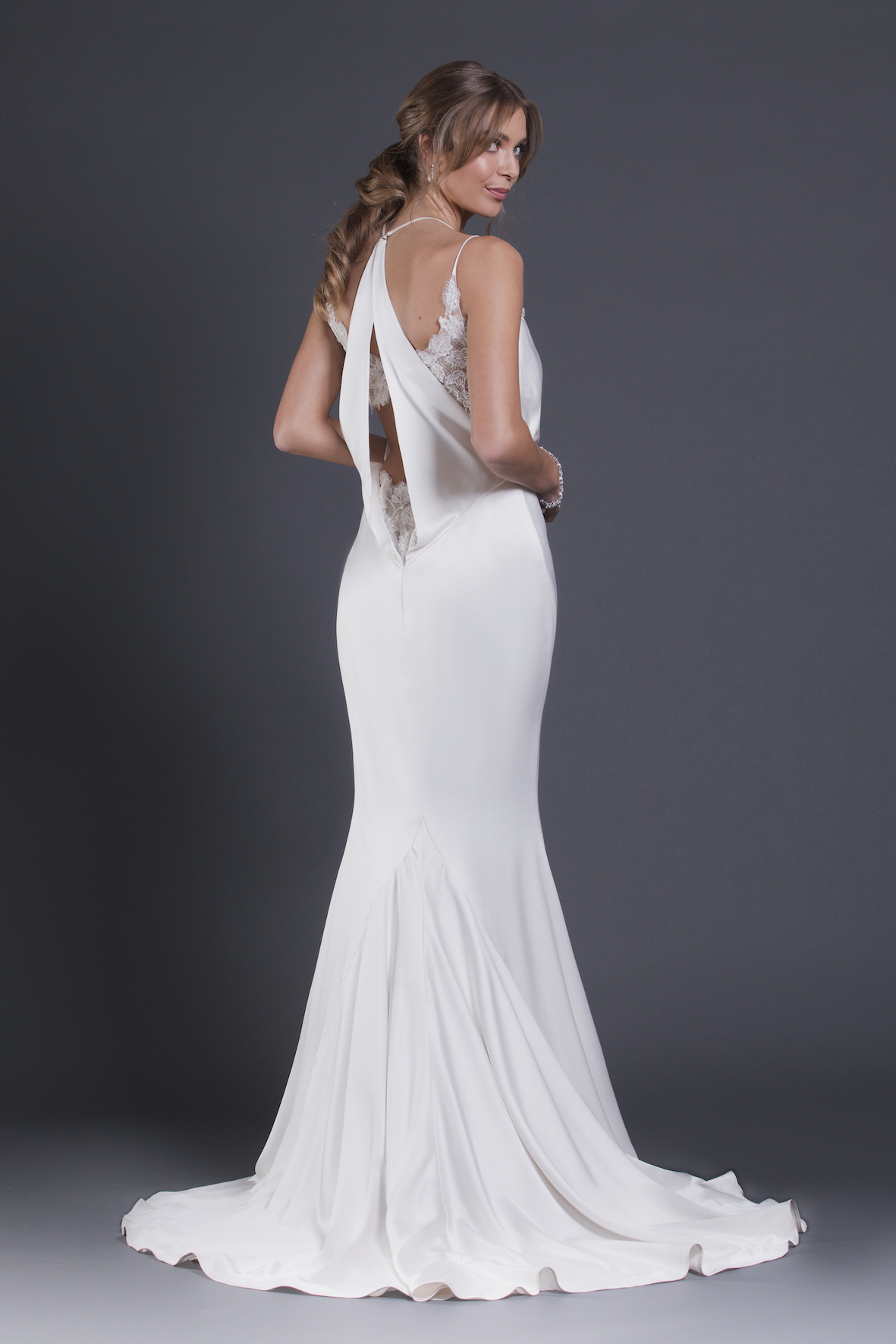 3. SUSTAINABLE FASHION
We say it so often it's become our mantra – your style is a way to express who you are. Women have long been forging the way for change through self-expression. Thus my dears, modern does not necessarily mean a new trend, but can be a matter of taking the opportunity to incorporate your ethics and values into your style.
A great example of this is the rise of the sustainable fashion movement. Sustainable bridal wear can include so many exciting things – like sourcing natural and organic fabrics that leave less of an environmental footprint. Or perhaps creating an outfit that can be repurposed and worn again. And of course, ensuring that the outfit was made ethically. We understand that these can all seem a bit overwhelming when just beginning your research and no one expects perfection. But taking the time to consider these important points when looking for your wedding outfit is such a great way to start!
Calèche has a range of sustainable bridal wear. First launched at the 2017 Adelaide Fashion Festival, this range includes garments made of linen, hemp, pineapple fibre, bamboo and recycled polyester; and all garments are manufactured in our South Australian showroom.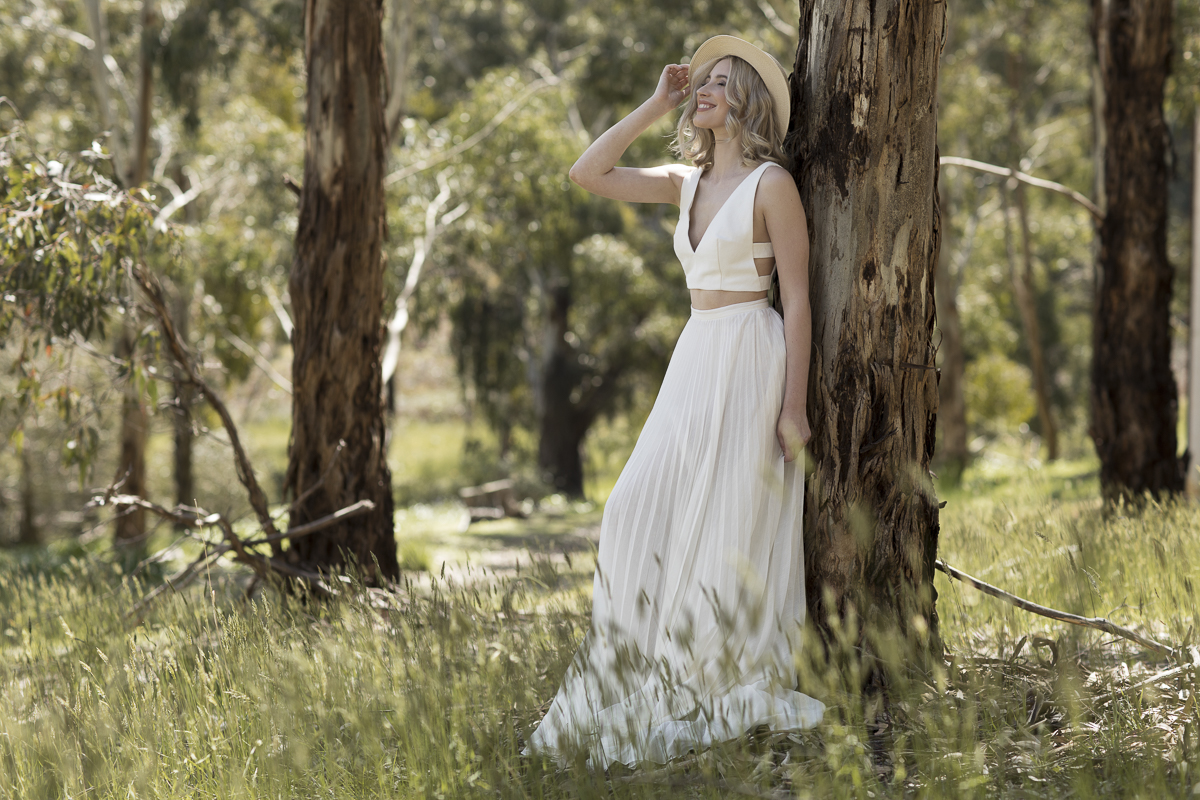 4. SLEEVES
To sleeve or not to sleeve, that is the question! Sleeves are an elegant addition to any gown and have come leaps and bounds from a reputation of being there simply for modesty or warmth. We have so much fun with sleeves in our design room and each of our collections feature at least few sleeved gowns to play with – often a delicate hand embroidered illusion sleeve that always catches the eye.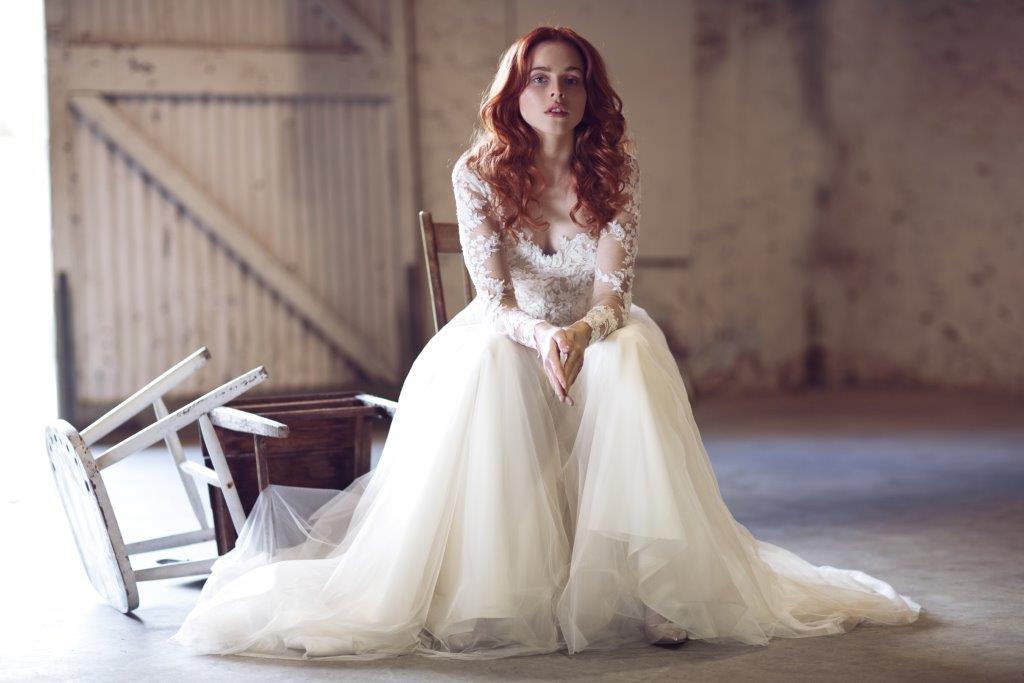 For brides-to-be who are after a statement sleeve, with our latest collection Decadent Daydreams we decided to bring all of our sleeve dreams to life just for you! This collection features many different sleeve looks (yay!) and one of our favourite styles – the puffy sleeve for that bold modern statement. Puffy sleeves are making a comeback and we certainly weren't letting this opportunity slip through our fingers.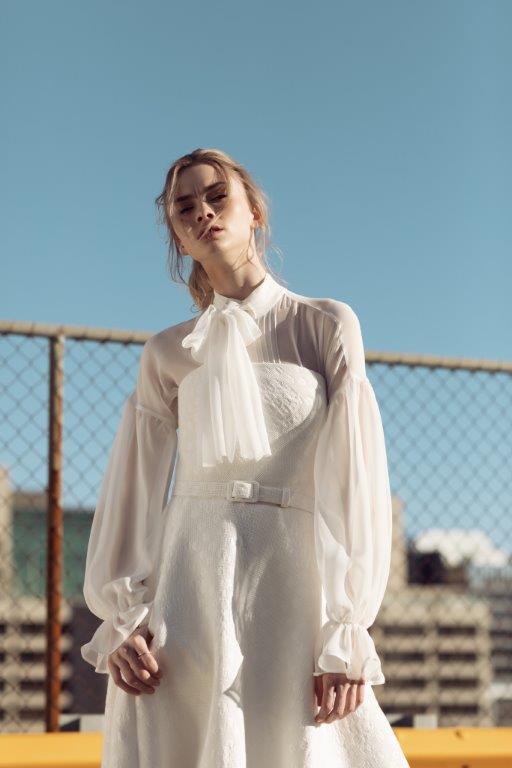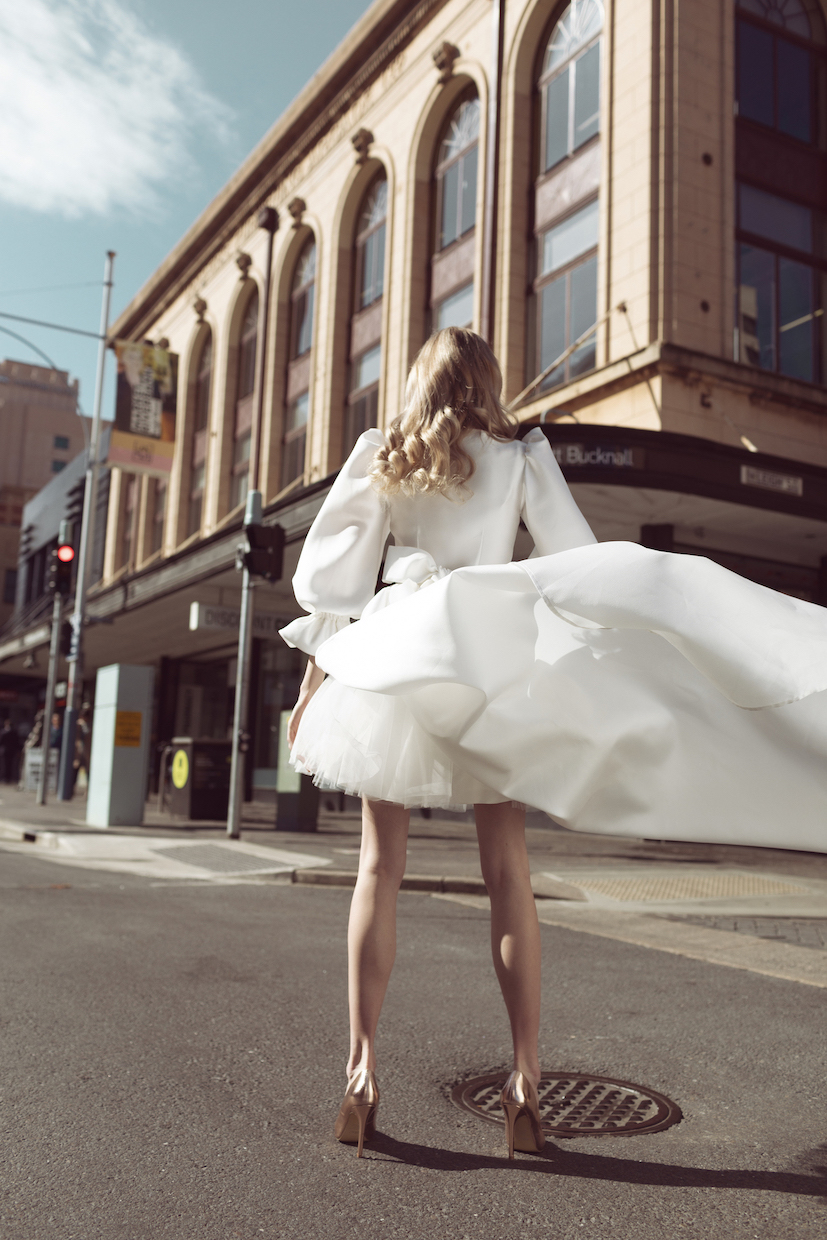 And of course lets not forget those cute (but surprisingly practical) detachable sleeves. Detached sleeves give the look of an alluring off the shoulder gown, yet all the while giving you the freedom of a strapless gown – so you can be the star of the dancefloor when that song comes on of course.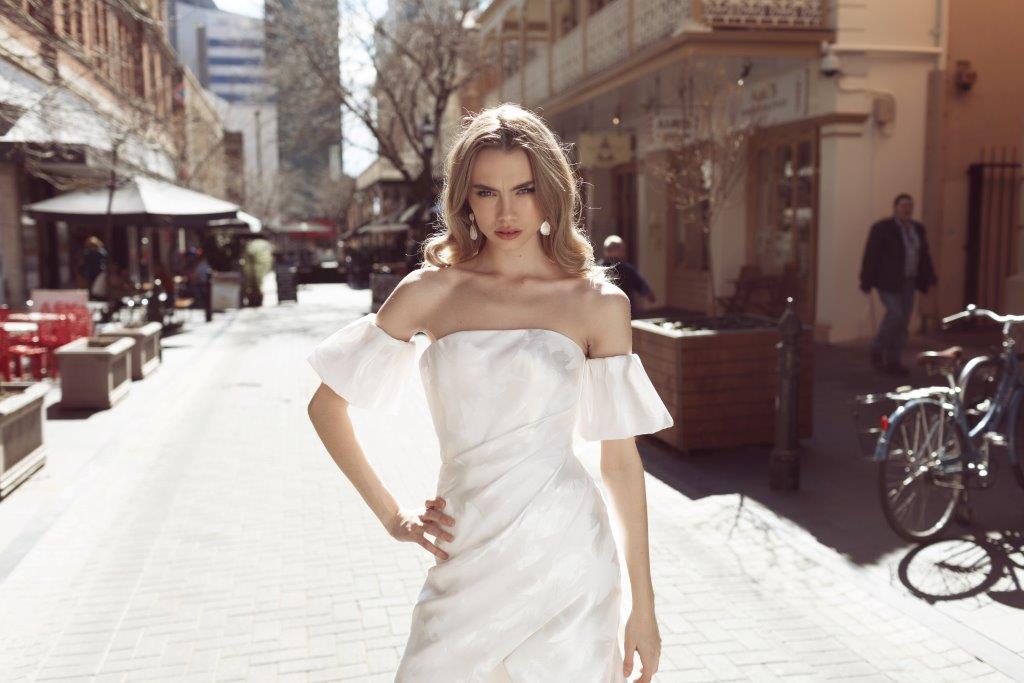 5. TWO-PIECE
While the crop top and short shorts bearing midriff trend of your early teens may now seem questionable, the trending two-piece bridal ensemble is anything but. We mean it. No questions. Not a single one. We are firm on this one – it's a big YES from us!
But don't let that fool you, if bearing your belly is still not your jam – two-piece does not always mean crop! Just like sleeves we are embracing this two-piece trend and have had some fun creating some pieces we just think you might like. Our decadent daydreams collection features a number of two-piece outfits to play with. A particular favourite of ours being the pictured sparkling 'Athena' skirt with our 'Suva' bodysuit (yes, we said bodysuit – you will be thanking us when your top is as tucked in as hotel rooms sheets and sitting as smoothly as a baby's bottom). Or perhaps you'd like to take one of our corseted bodices and pair it with a full organza skirt, having the two meet perfectly in the middle .. why not? The choice is yours!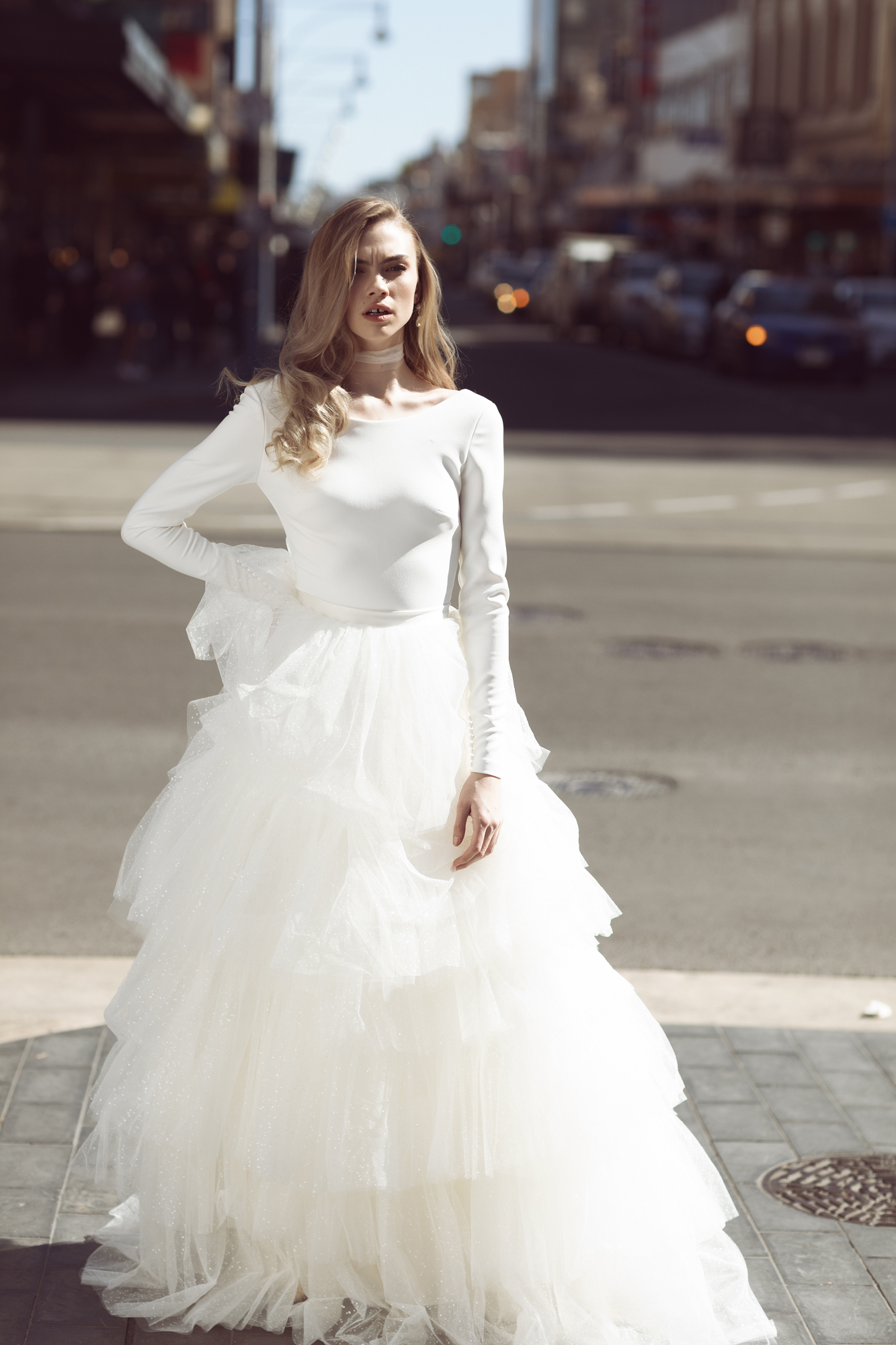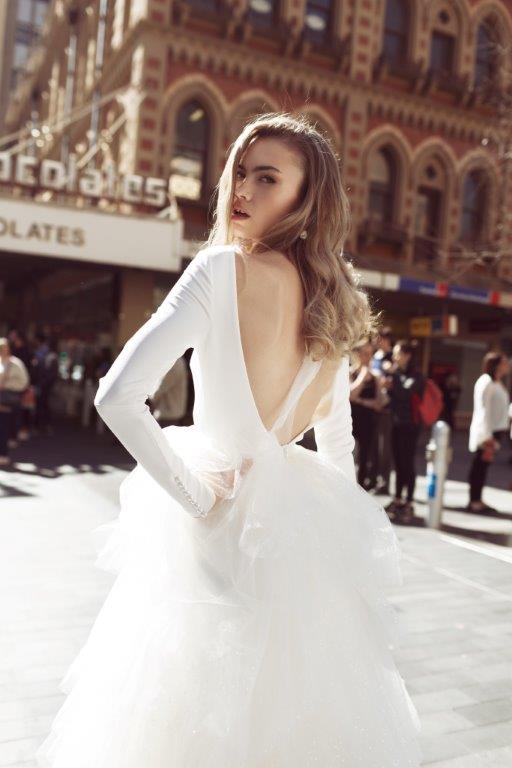 Feature image by Lucas Dawson Photography.
All other images by Haley Renee Photography.